Monday, December 31, 2012
Here's to 2013 being a great year! Everyone have a great New Year's Eve, and please party safely!
Posted by

Betsy
at 11:43 AM
5 comments:


Thursday, December 27, 2012
Well hello there! I'm back, and I hope I'm back for good. One of my goals for this upcoming year is to blog more regularly, so no better time than the present than to jump back in!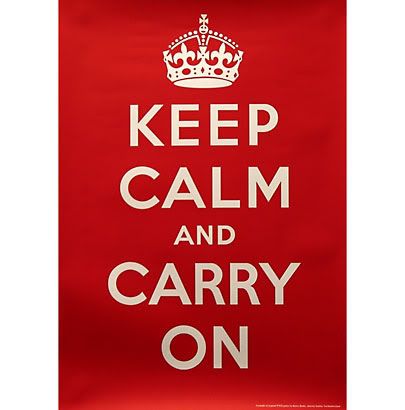 Hopefully I've been missed, just a tiny bit? :) I've certainly missed the friends I've made in the blogging and vintage community and promise to not only be a better blogger, but a better reader too! I tend to get stuck in lurk mode all too often.
I'll start off with what I'm currently working on with my knitting....I know, soooo exciting, right?
Well, in 2011 I started working on making a dog sweater for our dog, Ginger. This was quite the ambitious project for me, a little over my knowledge level but nothing like jumping in the deep end to try and force myself to learn something!
But then, our precious Ginger died on September 28, 2011. I promptly threw the whole mess of yarn into a drawer and haven't looked at it in over a year, until today.
Our doggie angel, Ginger
I decided that enough time has elapsed and my grieving is at a place where I can work on this sweater again. I don't know what changed; before today I couldn't even bear to think about it, let alone take it out and look at it. I opened the drawer and took it out, and there it was, still scrunched up on the needles where I had left off.
I took out the pattern and tried to make sense of what I had already done a year ago, and how I was going to pick up where I left off again. I thought about ripping it all out and starting from scratch, but then I thought, no, that wouldn't be right. I know there will probably be a permanent indentation in the finished sweater from remaining in that position on the needles for so long, but that indentation will be a poignant reminder of the doggie this was meant for.
We live in a house with four cats and a [new] dog.....we've had Sasha for a year now and still we think of her as the "new" dog......anyway, let's just say that pet hair is very abundant in our household no matter how hard I try to keep it under control. Upon examining the sweater I saw little bits of Ginger's fur still sitting on it, probably picked up from the couch where I would lay it down. I almost cried at seeing it, but then thought how fitting that, too, will be in the finished sweater. Even though Sasha will be wearing it, Ginger will still always be with us.
Ginger fur
Sasha is brown, too, and I think the dark red will look fabulous on her.
So here's to "keep knitting and carrying on." Now I just have to figure out what the heck I'm doing........!
Posted by

Betsy
at 5:36 PM
5 comments:


Saturday, March 24, 2012
Just a little over a month ago our yard looked like this:



And now it's already time to start thinking about gardening! It's almost like we skipped spring and went straight to summer. It isn't even the end of March yet and we've been getting 80 degree weather. Crazy.

As of today, our yard looks like this:



What's with all the tires? Well, I got the brilliant idea to use them to do raised bed/container gardening. We didn't want to spend the money on buying lumber to build "real" raised beds, and the tires were free from the dump. Lay down some thick layers of newspaper, put the tire on top of it, and add layers of mulch, cut grass, potting soil and compost and voila! Perfect little circles of gardeny goodness that will be easy to keep weed free.


We're getting some free strawberry plants from Husband's boss (free is always good!) so I'll be able to put my experiment to the test sooner than expected. Our yard is kind of shady so doing a raised garden will aid in the plants getting enough sunlight - the higher they are off the ground the better the sun can get to them. Plus, the black tires will retain heat - but due to the shade in our yard they won't get overheated.

In the future I might paint the tires so they don't make the yard look all ghetto, but in the mean time I'm excited to conduct my experiment.

What's going on in your garden right now?
Posted by

Betsy
at 4:05 PM
1 comment: