What a difference a week makes! Last week, I was still banging my head against a wall in frustration, depressed over my job situation and therefore, my self-worth. I never understood before how much of my confidence and self-esteem had been wrapped up in my job.
This week I've been slowly getting acclimated to my new job duties. Today specifically was a great day....it was the first time since July I truly felt good about being here. I feel like a huge weight has been lifted off of me.



Part of the restructuring included me reporting to a new boss. I was apprehensive at first about this.....because my new boss is a person who I disliked intensely when I started here in July, and therefore avoided her as much as possible. In analyzing it, I can see it's because I was intimidated by her. She's tall, model-thin, wears cool trendy clothes, and has a brusque, no-nonsense personality that I read as "bitchy." Now, after having worked more closely with her this past week, I know she's really nice and I shouldn't have any problems working with her. (I'm still intimidated by her cool, polished outward appearance though....ugh)



So....last post I said I needed to spruce up my office to feel more homey. I took some pictures of how it is now so you can see just how bare it is. I'm going to scout around this weekend for some posters and stuff, as long as they're not too expensive, of course. All out of my own pocket, sigh....anyway, if you have any (cheap) suggestions, lemme know!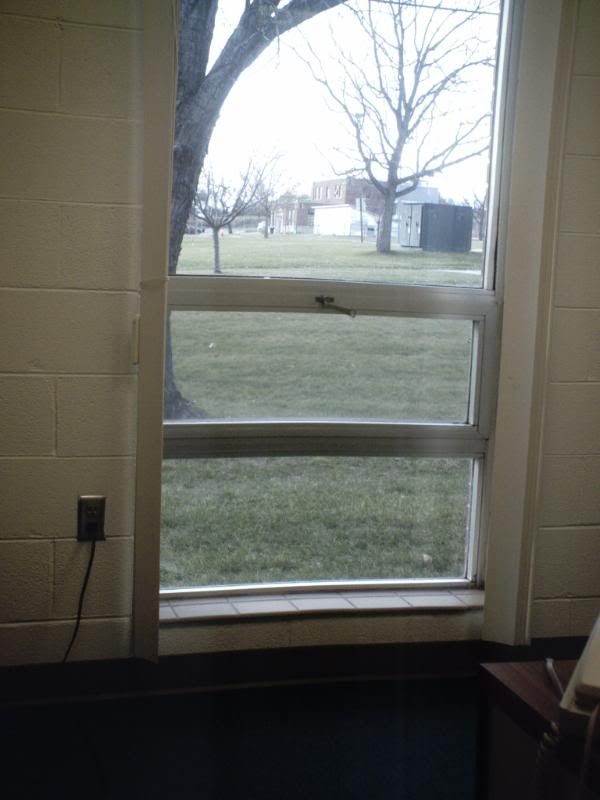 Now, keep in mind that my camera *sucks* so the lighting is really bad. This is the view from my desk as I'm sitting in it. The window goes all the way to the ceiling. It's really the only nice thing about the office.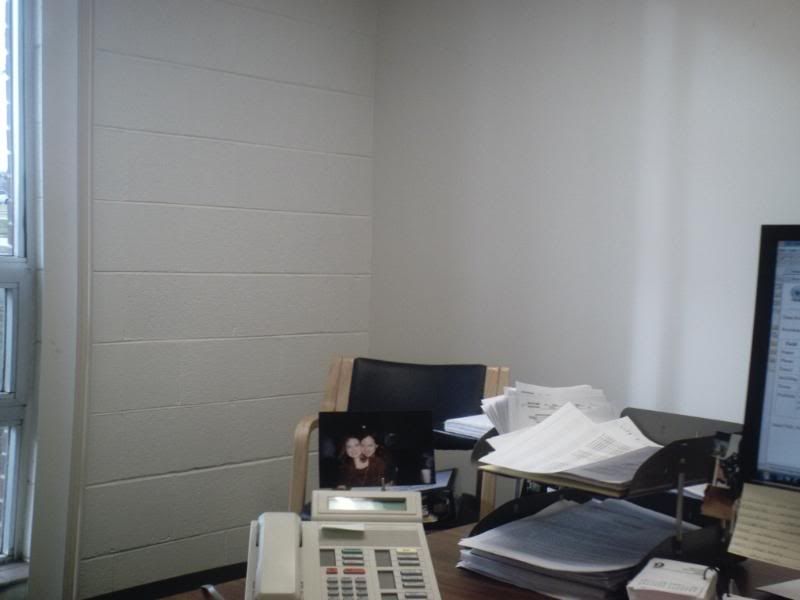 And the bare, stark, white corner with the cement block wall and my one lonely chair for visitors, lol. The opposite corner is the same.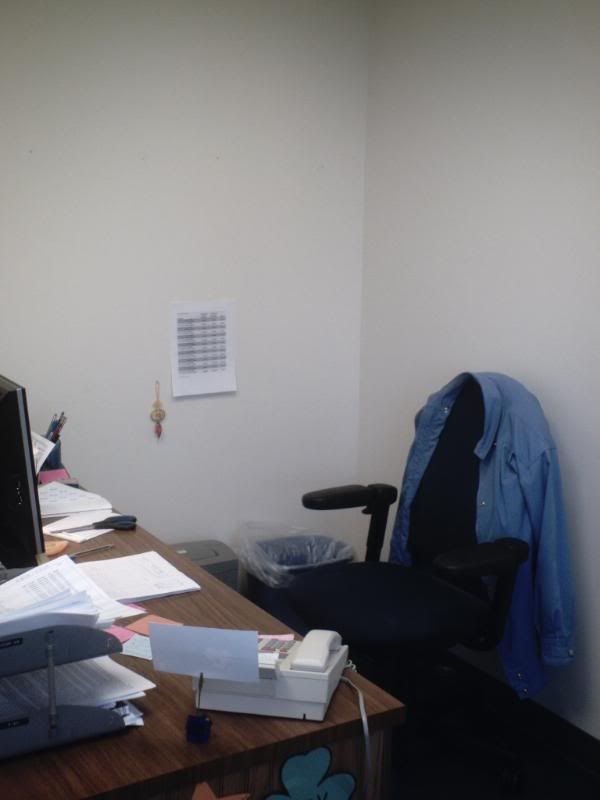 And my bare little corner.....that chair is awesome though. It reclines! :)




I had to take a picture of the floor (and my space heater, lol) to show you the nasty blue/green carpet. It looks washed out in the pic but it's much, much brighter than that in reality. And has paint drips left over from the last time they painted in here....



And that's my office in a nutshell. It's the first time in my life I've ever had a private office, and now that I know I'll be staying, I need to "own" it. Mark my territory. Stuff like that. :)