With this new year comes the chance to start fresh with life.....of course one can always start fresh at any time of the year, but there's something symbolic about the calendar date reverting back to January 1 that makes one feel as if there's a blank slate to be filled with the right choices.
"Tomorrow is fresh, with no mistakes in it!"
--Anne of Green Gables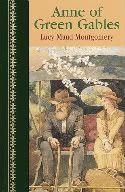 Gym memberships peak in January as people rush to get started on those New Year's Resolutions. Diets get started. Exercise equipment is purchased. How many stick with it and see it through past February though?
You know you're guilty!
I am too.
But at least the intentions are good, right?
But one way I'm REALLY trying to start fresh with this year is frugality.
I admit it, I've historically been a spendthrift, living outside of my means with no real conception of how to manage my finances. I mean, I read about frugality all the time and visit multiple websites dealing with how to spend less.....but applying it to my life is another story altogether.
This year I want to move beyond just abstract knowledge, to concrete doing. Husband is much more frugal and self-disciplined than I so I know I won't have a problem with him being on board with this.....in fact he'll probably read this and breathe a sigh of relief that I'm finally seeing the light!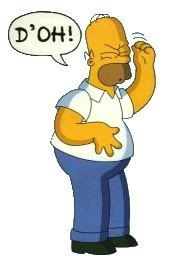 My biggest offense on the frugality front is with food
and wine
. I've written before how I'm trying to cook more from scratch for health reasons....but even that can get expensive! And then there's the fact that many days, both my husband and I are too tired/stressed/annoyed/
lazy
to be bothered with trying to cook something
and cleaning up afterwards
, so we opt for take out. This has got to stop, for obvious reasons. The scale numbers are going up, while the contents of our bank account are going down. D'oh, indeed.
Much of the problem lies with me just not being organized enough in the kitchen. I want to work on cooking more in bulk and making my own "convenience" meals that I could whip out on days I don't want cooking to be a major production.
What are your favorite ways to be frugal in the kitchen? Have any tried and true tips, or simple meal planning ideas? Share your thoughts in the comments!